👋🏻 Hand therapy with the AnyHand
More hand therapy for your patients.
Learn how AnyHand creates MORE therapy time. Book a free product demo now.
Request a product demo now!
In a personal meeting, we will introduce you to AnyHand and discuss areas of application in your practice or clinic.
Known from
SWR, Wirtschaftswoche & Handelsblatt
Intensive hand therapy from day 1
Get to know the advantages of our products
Therapy start directly after the operation
After hand surgery, many of your patients do not start therapy soon enough. They are unable to find a therapy place at short notice: well-trained hand specialists in particular are not to be found in all regions and are rarely available immediately. With LIME products, therapy can start immediately after the operation and the valuable first weeks can be used optimally.
Intensive therapy several times a day - every day
Patients return to your office a few weeks after the operation: the operated finger has stiffened and can no longer be mobilised. In the worst case, a follow-up operation is necessary. With LIME products, the operated hand can be mobilised several times a day and the therapy time of your patients is increased many times over.
Therapy course at a glance
You care for a large number of patients. Previous forms of documentation do not provide you with a useful overview for preparing your consultation. During each therapy session with AnyHand, we automatically record data on the progress of the training, which is clearly available to you, the patients and the therapeutic team. This gives you an objective overview of the state of affairs in the shortest possible time.
Standardised therapy approach for individual cases
You develop custom-fit solutions for your patients' individual hand injuries, the success or failure of which cannot be clearly explained in retrospect. Our AnyHand offers you a standard solution: it moves each finger individually so that injured structures can heal while the uninjured fingers are moved through. It also provides you with objective training data to compare different case groups or therapy settings.
There is no product on the market that can move patients' fingers as naturally as the AnyHand. LIME will be able to improve hand therapy in such a sustainable way.
Head of Hand Surgery at the University Hospital Mainz
The lateral guidance of each individual finger on the AnyHand is anatomically favourable, the pivot point close to the joint and thus the load on the respective joint is very low.
Hand therapist and owner of the Ergo Jung practice in Munich
LIME medical is known from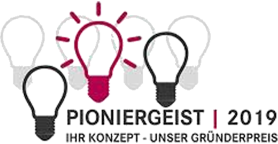 Frequently asked questions from doctors
The AnyHand is basically suitable for the follow-up treatment of hand injuries to bones, tendons and ligaments. It can also be used for burns, Dupuytren's disease and CRPS, for example. In each case, the individual case is decisive. You can find more information in the product demonstration or in the instructions for use.
Therapy with the AnyHand can start within one minute. This makes it suitable for shorter therapy sessions or, for example, for warm-up or warm-down training. HERE you can find a video that shows you how to start therapy quickly.
The AnyHand can be used in the clinic or practice on site as well as at home. However, as home use cannot yet be prescribed by the health insurance system, the AnyHand has so far mainly been used in clinics or practices on site. We are working hard to have the home use of AnyHand included in the catalogue of the health insurance funds. 
Are you interested in the AnyHand?
Book a free product demo and learn more!