👋🏻 Hand therapy with the AnyHand
More hand therapy for your patients.
Learn how AnyHand creates MORE therapy time. Book a free product demo now.
Request a product demo now!
In a personal meeting, we will introduce you to AnyHand and discuss areas of application in your practice or clinic.
Known from
SWR, Wirtschaftswoche & Handelsblatt
Get to know the advantages of our products
Realise your therapeutic potential
The care of hand patients includes a large repertoire of therapy elements. If mobilisation takes up so much space that there is little time for anything else, not all aspects of hand rehabilitation can be applied. The AnyHand relieves you of passive and assistive mobilisation and you can concentrate on therapy elements where no technology in the world can hold a candle to you.
The road back to independent daily life after a hand injury is long and arduous. Some of your patients are not satisfied with their progress. The few prescribed therapy sessions per week are not enough for them. AnyHand offers patients more therapy time to work on their progress at home and in the practice.
AnyHand also protects YOUR hands
Therapists themselves often suffer from osteoarthritis of the finger joints due to the constant strain of mobilising patients' hands. Our AnyHand can take over part of your physically stressful work. Save your health and energy so that you can stay in your profession for a long time and continue to help patients on their way with full commitment.
Patients who also give their all at home
Some of your patients do not seem to follow the home exercises sufficiently. For some, motivation suffers during the weeks of recovery. Others lack an overview of the correct execution of the exercises. Our products support both of them and supervise the training at home: according to the programme you have set, they receive reminders, explanations on how to perform them as well as a motivating presentation of their successes so far.
There is no product on the market that can move patients' fingers as naturally as the AnyHand. LIME will be able to improve hand therapy in such a sustainable way.
Head of Hand Surgery at the University Hospital Mainz
The lateral guidance of each individual finger on the AnyHand is anatomically favourable, the pivot point close to the joint and thus the load on the respective joint is very low.
Hand therapist and owner of the Ergo Jung practice in Munich
LIME medical is known from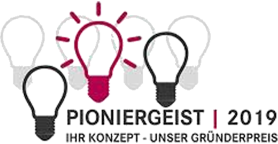 Frequently asked questions from therapists
Are you interested in the AnyHand?
Book a free product demo and learn more!