👋🏻 MORE THERAPY WITH THE ANYHAND
AnyHand supports you in your hand therapy
More therapy time directly at your home
Request a product demo now!
In a personal meeting, we will introduce you to the AnyHand and answer your individual questions.
Known from
SWR, Wirtschaftswoche & Handelsblatt
Your advantages at a glance
More of the important movement therapy
Individual therapy several times a day - every day
It can be difficult to find a hand therapy practice near you. In addition, your health insurance prescription limits you to a few therapy sessions per week. But especially in exercise therapy, it is true that a lot helps a lot. AnyHand and AnyTrack support you in carrying out your individual exercise programme outside the therapy practice - and thus benefit from additional therapy time.
A clear therapy plan for at home
In the therapy session in the practice, the sequence of the unit is clearly structured. You perform the exercises under the supervision of therapeutic professionals. But implementing the learned exercises at home is anything but easy. LIME products guide you through a daily therapy programme that your therapist has defined individually with you beforehand.
Often the road back to everyday life after a hand injury is a long one - you may sometimes have the impression of treading water. Our products automatically collect your training data and show you clearly and objectively what progress you are making. Even small successes become tangible and motivate you to keep at it.
Therapy start directly after the operation
It can be challenging, especially at home, not to lose motivation for repetition-intensive exercises. Therefore, we have developed varied and challenging games that you can control with the movement of your hand. Motivating games make therapy time go by faster and make it easy for you to stay on the ball permanently.
What hand therapy experts say about the AnyHand
There is no product on the market that can move patients' fingers as naturally as the AnyHand. LIME will be able to improve hand therapy in such a sustainable way.
Head of Hand Surgery at the University Hospital Mainz
With the AnyHand, amazingly natural finger movements are possible. Patients will return to their everyday life faster due to the additional therapy time.
Practice management occupational therapy odenthal neuss
No other product has convinced me as much as a hand therapist: the AnyHand is the implementation of what was developed as the ideal concept for hand injuries.
Hand therapist and owner of the Physioavenius practice in Hockenheim
The lateral guidance of each individual finger on the AnyHand is anatomically favourable, the pivot point close to the joint and thus the load on the respective joint is very low.
Hand therapist and owner of the Ergo Jung practice in Munich
LIME medical is known from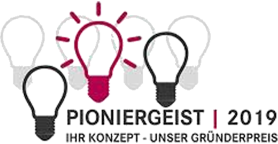 Frequently asked questions
Are you interested in the AnyHand?
Book a free product demo and learn more!